Coldplay – Music of the spheres.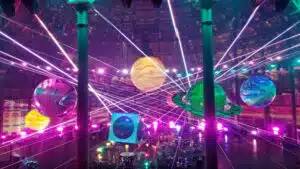 Coldplay tasked lighting designer Paul Normandale with realising their vision of having spheres suspended above their audience as part of their aim "to make a big room feel as small as possible". The spheres would not only have to be large enough to carry impact in large arenas, but would need to be moved in and out of view during performances. They had to be capable of displaying live camera feeds, as well as motion graphics and needed to become a seamless part of the show.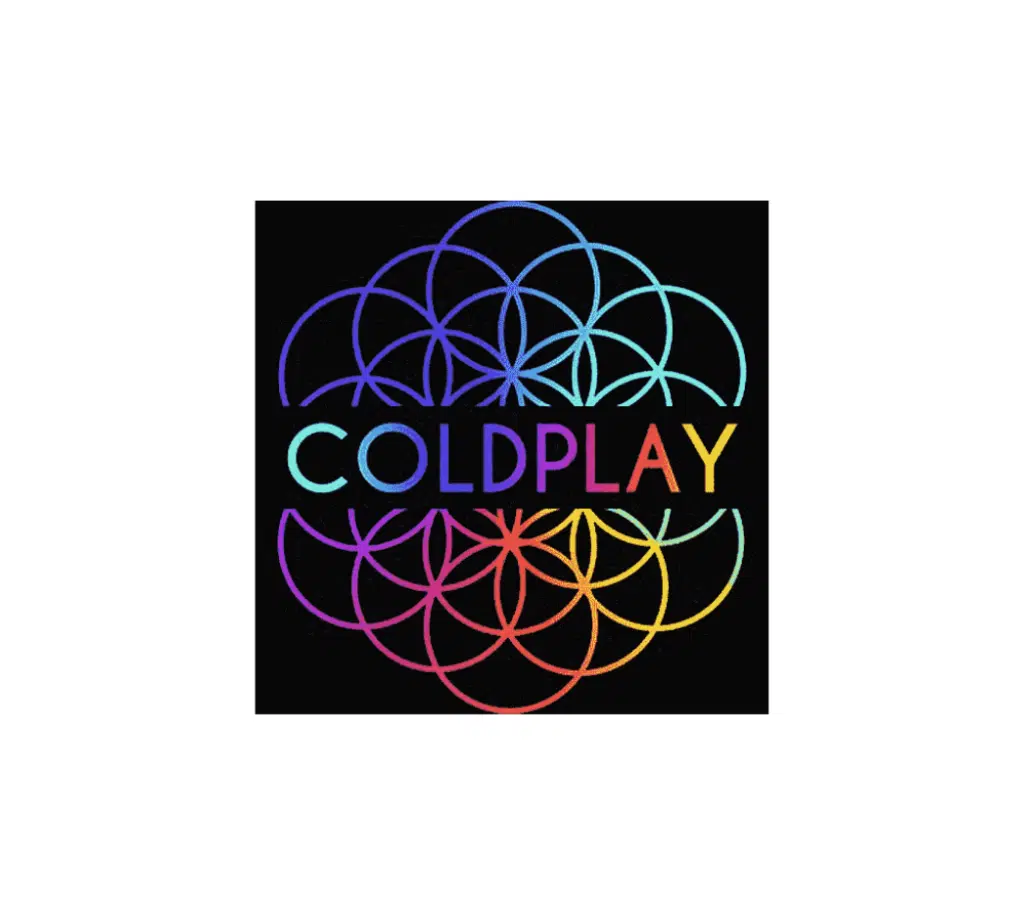 The solution also had to be able to cope with the demands of a major global tour, offering durability, reliability and portability alongside crisp, bright full-spherical projection. The PufferGrand, our largest spherical display yet, was the answer. We provided 12 spheres which played a big part in the stage show and tour – the displays becoming a big talking point amongst press and fans alike.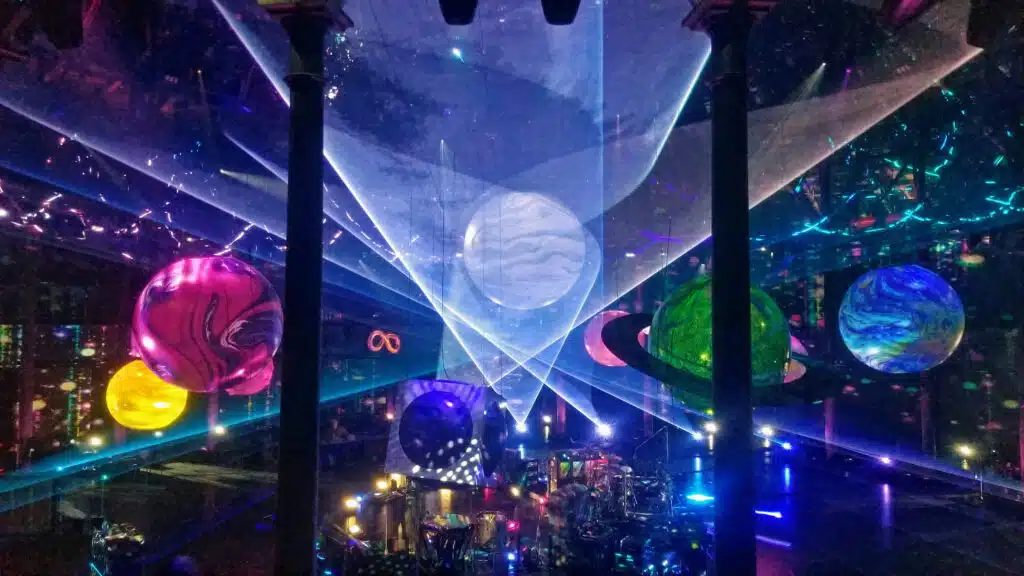 The tour proved a massive commercial and critical success for Coldplay, further establishing the band as one the industry's biggest draws , capable of large-scale spectacles.
Pufferfish has a successful track record of working with entertainment partners, integrating technology into wider environments. As stunning as they are, this also goes to show our units are robust and capable of withstanding the demands of a global tour.