Pufferfish completes funding round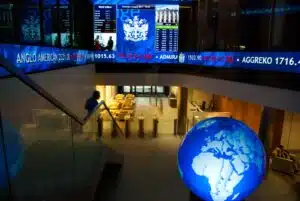 We finished 2022 on a high, with our £600k funding round complete. The funds will support the business to capitalise on a rapidly growing global market for interactive, multi-sensory and immersive experiences.
The bulk of the funding round was secured from a mix of existing investors, including Scottish Enterprise, Par Equity and British Business Investments, with the remainder coming from a small group of private investors.
The £600k raised is fresh funding to expedite our growth plans and maximise commercial opportunities from the ongoing revolution of the digital display market. The investment will support GTM (go-to-market) activities, product innovation and new product launches.
Our chief executive, Elaine Van Der Berg, said:
"It's time for Pufferfish to move past the 'survive' mode so many businesses have been in of late, and truly thrive. We have a client list that reads like a who's who of global brands, and we have an innovative range of market leading products. We have ambition and energy – and we now have the investment and the team in place to capitalise on those opportunities and transform current momentum into scale."
Advances in technology have transformed the market from flat screen interactions to highly engaging experiences combining sound, vision, data and touch, allowing users to be part of a digital experience, rather than just an observer.
Our innovative display systems deliver highly attractive, interactive engagement and multi-sensory experiences for a range of uses and settings, including corporate conferences, museums, science centres, planetariums, art exhibitions and other visitor attractions, as well as education institutions. They can also integrate with other tech systems to translate complicated data into powerful immersive experiences.
Over the next twelve months, we will be launching improved and upgraded versions of two of our core products, PufferSphere and PufferTouch, with even sharper images and more powerful touch functionality than ever, as well as three completely new products. The three new products will, respectively, provide a more personal one-to-one experience for users, offer a greater 'wow' factor through size and scale, and allow users to peer into another world created by immersive technology.
Elaine added:
"Pufferfish is all set to realise its full potential. With a new leadership team and advances in technology fuelling the demand for multi-sensory, immersive, audio-visual experiences across a range of sectors from art and entertainment to science and education, we are already making new inroads into the global market, where demand is higher than ever."